Starting School in September 2021
Do you have a child who will be 4, or turn 4, before 1st September 2021? In replacement of our usual open evening, we are instead offering Headteacher telephone meetings with prospective parents of children due to start school in September 2021. Please call to book a 15minute, morning, time slot, on any Friday in the Autumn Term. Our current prospectus is available on our website under Statutory Information and a presentation from Mrs Halton, along with a video tour, is available on our Welcoming New Arrivals page.
Walktober: Walking to Wellbeing in October 2020
Walk to School Week took place week commencing 5th October 2020, during International Walk to School Month. We invited our school community to walk as much as possible during the month, especially for the walk to school week. On Wednesday 7th October we hosted 'Wheelie Wednesday' where children brought in their scooters to school, in exchange for a donation, and each class had a time slot to wheel around the playground. Thank you for your donations, we have raised £310.28 from this event will go towards getting a scooter stand to be located at the back gate.
British Legion Poppy Appeal
Thank you to everyone who donated to this years Royal British Legion Poppy Appeal by purchasing a poppy or accessory. Our decorated cabin was perfect for the remember silence each bubble undertook on
Thursday 11th November
.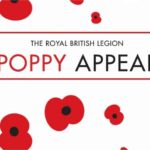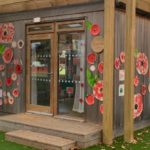 Children In Need
This year Children In Need took place on Friday 13th November. However, as this fell on our school photo day, we raised funds for this charity on
Thursday 12th November
instead. Children came into school wearing something spotty or yellow in exchange for a donation.
Thank you for your donations, we have raised

£293.27

from this event.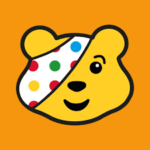 School Photographs
The school photographer came in on Friday 13th November.  Photograph proofs have been returned to school for online ordering. Sibling mounts (dual for the price of an individual) are available. including Junior School siblings. All orders will be posted direct to  home, with free P&P for the first two weeks of receiving order proof.
Christmas Jumper Day
Save the Children Christmas Jumper Day will take place on Friday 11th December. Any donations received on this day in exchange for wearing a festive top will support this charity. "You don't even need a new jumper," the charity says. "You can dig out last year's, or take a boring old sweater and add some tinsel or decorations." CHIPS are also supporting this event, by accepting any unrequired festive tops for resale. Tops can be brought into school, via classrooms, between 1st and 4th December. Those received will then be available for sale, weather dependent, outside the school office between 7th and 10th December.